Even though it is still very hot here in West Texas, our summer is almost over. The baby that we babysit comes back on Wednesday and we start school on the 17th. I am actually more than ready. This summer was our longest break from school ever, and it has been packed full of activity.
We went to four different Vacation Bible Schools. Kaytie attended her last one ever as a kid.
Nate went to Scout camp for a week. Kaytie went to horse camp two mornings.
We had a cousin come visit for a week; Granny stayed with us for two weeks, Papa for a couple of days, and another cousin spent a month with us.
We celebrated the 4th of July and Cow Appreciation Day.
We took advantage of our theater's summer program where you can go see older movies for a dollar a head. We swam for untold hours. We stayed in contact with friends through playdates. There was tree climbing.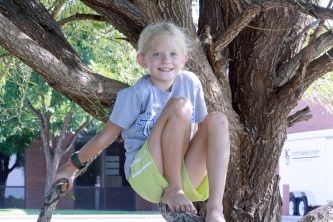 The boys obsessed about insects. Everybody rode bikes, made popsicles, and jumped on the trampoline. There was stargazing, supper grilling, and book reading.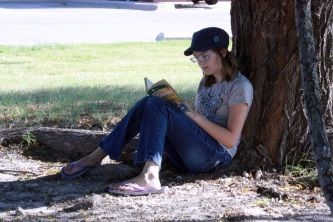 We enjoyed sitting around the fire pit and making s'mores.
Nate discovered fishing and the whole family became obsessed.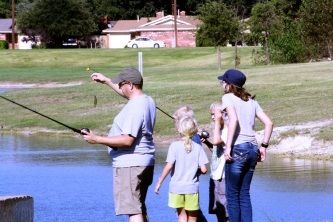 Kaytie participated in the library talent show and made us all proud.
This started a steady diet of story writing. She has written a whole book of stories now.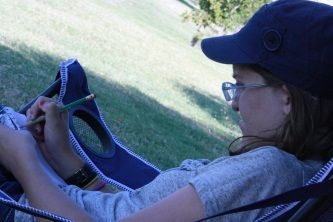 There was a plethora of Lego building.
And the Dreaded Jungle Basset wore plumb out.