Our homeschool style is eclectic, but we lean heavily toward the Charlotte Mason method. So it might come as a surprise to you that our latest review is from Super Teacher Worksheets. Yes, worksheets. We were given an Individual Membership to the online site and have been using it for the past few weeks.
I know that worksheets are supposed to be an abomination to homeschool moms like me, although I have been known to use them occasionally. But now I'm going to use them a lot! Because Super Teacher has over 10,000 different worksheets and they are pretty cool.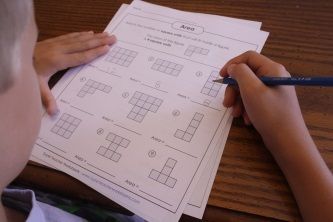 The site is easy to navigate with a clickable list running (for miles) down the left side of the page. This is a list of categories and they are legion. There are worksheets for:
math
grammar
science
social studies
reading and writing
phonics and early literacy
handwriting
holidays
puzzles and brain teasers
preK and kindergarten
spelling
Each of these categories has subcategories for instance, under math is:
telling time
percents
area
ordered pairs
counting money
division
skip counting
probability
addition
and much, much more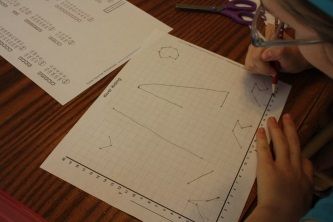 And that's just math! There are subcategories for nouns, electricity, the 50 states, homophones, landforms, nutrition, owls, graduated cylinders, digraphs, and even Spanish and French.
Then in each subcategory are dozens of the actual worksheets. These are in PDF form, so they are easy to open and print. They all have answer keys, but I liked that I could choose not to print those and save myself some ink! Because, yes, you will use a lot of ink with Super Teachers... there are just so many cool sheets to print!
For each worksheet, there is a brief description so I know what it is without having to open it. I can see a small preview of it. I can also choose to print it in Spanish or English.
But that isn't all there is to this site. There is also a worksheet generator. I can take information that I want the kids to learn or review and input it to make my own:
math drill sheets
bingo games
word searches
flashcards
crosswords
word scrambles
cut and paste ABC order sheets
quizzes: fill in the blanks; multiple choice; matching; short answer
newsletters
calendars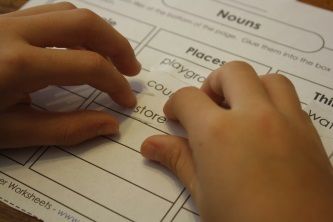 When I generate these, I have the option to click "save" and it automatically stores them in a virtual "file cabinet" so I can access them again at any time. This means I can make them up ahead of time or reuse them later without any worry of having to keep up with them myself!
I can also choose to tuck any of the other, pre-made worksheets into my file cabinet so I don't have to hunt them if I don't want to. I can delete these files with a click of a button when I don't want to keep track of them any longer.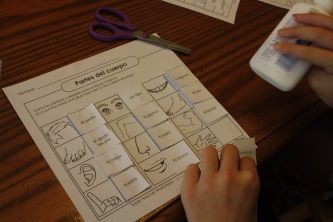 Yes, you say, but... worksheets! Boring! And I reply, these aren't just your typical fill-in-the-blank sheets. Yes, some of them are, but there are also cut-and-paste, games, scavenger hunts, foldables, graphs, cootie-catchers, mini books, maps, songs, and other creative ways to teach with printables!
I found so many uses for these worksheets. My youngest child is struggling with area in her math lessons, so I printed her off a sheet to work on it. My older two just learned about plotting points so I gave them a mystery picture worksheet to practice their new knowledge. We are learning about Great Britain in geography, so I printed four copies of a fun sheet that had them match countries and capitals and drawing flags. We also classified animals, played around with nouns and prepositions, reviewed Spanish vocabulary words, and did a word search that I created using words from our current history study. In other words, I have used these worksheets to supplement just about everything we have been learning in the past few weeks.
I love Super Teacher Worksheets and I think you will, too.