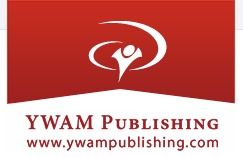 We love getting to review different products for the Schoolhouse Review Crew, but our favorite reviews are books. Simply because, well, we love to read. So we were excited to see our name on the list for
YWAM Publishing
. They have a lot of books and we were given a lot of choices, so Kaytie and Nate helped me decide on
Hudson Taylor Deep in the Heart of China
from the
Christian Heroes Then and Now series
. We received a copy of the book and the accompanying
Unit Study Curriculum Guide
.
We have read books from these series before, so as soon as the book arrived in the mail, the kids eagerly began to read. For my eager readers, it was a quick and easy read. It took them about a day, each, to complete the book. When I finally got it back from them, I read it myself, a little more slowly... a few chapters at a time. And as I read, we worked our way through the Study Guide.
This book is a basic children's biography, telling the story of Hudson Taylor's life and ministry. We learned about his heart for China, his marriage to Maria, his struggle with recruiting missionaries to join him in the field. I had heard of Hudson Taylor before, of course, but this book filled in a lot details I did not know. His obedience to God and his trust in God (which was never disappointed), were major themes in his life. My favorite part of the book was when he was very sick and the doctor informed him he was going to die. Hudson insisted that he couldn't die because God had called him to China and he hadn't gotten there yet. Now that's faith! :)
The Study Guide was also fun. It is divided into eight sections:
1. Key Bible Verses: four verses offered in two versions (KJV and NIV) that can be used for memorization, devotionals, or conversation starters with your child. Other uses are also suggested in this section.
2. Display Corner: a list of suggestions of items to collect relating to China or other topics in the book.
3. Chapter Questions: four discussion questions from each chapter... a vocabulary question, a factual question, a comprehension question, and an opinion or interpretation question.
4. Student Explorations: essay questions, creative writing assignments, hands-on projects, interviews or dramatic productions, crafts, Chinese art forms,
5. Community Links: tips for field trip preparation and ideas for places to go or people to talk to
6. Social Studies: geography information, vocabulary, and questions about both China and England as well as Hudson Taylor's journey from one to the other. There are maps and a China Fact Sheet for the children to fill out.
7. Related Themes to Explore: suggestions for topics for further study. Calligraphy, life in China or the present day church in China for example.
8. Culminating Event: ideas for concluding the study with "a bang".
The end of the Study Guide is an extensive list of books and resources like biographies, movies, and internet links.
As you can see, there is plenty of material in the Study Guide to enhance your child's experience with this book. Since my kids are older (12 and 11) and they aren't as excited about these types as things as they once were, we focused on answering the Chapter Questions (which we did orally), memorizing the Bible verses, and dabbling a bit in the geography part. Mostly because I love geography.
Since Kaytie feels called to be a missionary herself someday, I was particularly interested in her opinion of the book. She said, "
I like it mostly because Hudson Taylor is one of my role models. It is descriptive. It goes into more detail than other books I've read, which I appreciated. I do have a little trouble with the timeline, because it jumped around a bit, but I did figure it out eventually. The most striking part of his story is when his mom eventually locked herself in her room and started praying for him and that day he became a Christian. "
To sum up, we love
Hudson Taylor Deep in the Heart of China
and all the other
YWAM Publishing
books we have read and we heartily recommend them!