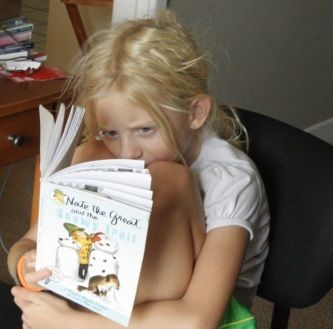 Out My Window:
It's a wet, gray, drizzly day. This is exciting! In my part of the world, it doesn't rain enough. We are always happy to get rain. In our house, we like to have "rain days" where the kids skip or skimp on school and go play in the rain! We did not have one today, however, because this was a cold rain and because we have already skipped our quota of days for this term.
I Am Listening To:
Nate's piano lesson. And the little kids screeching on the trampoline. For some reason, jumping on the trampoline is never a quiet activity!
I Am Thankful For:
Happy, healthy, noisy children. An amazing husband who loves me and works hard for us. And rain. :)
From The Kitchen:
Lots of crock pot meals. Soccer season is in full swing and practice is just at that perfect time of day to mess with dinner. We compensate by having supper ready to go when we walk in the house. And since it is actually finally chilly, this week we are indulging in everyone's favorite: taco soup!
I Am Creating:
A plan for science experiments this week. A Lit. program for Kaytie. And a list of class ideas I'm willing to teach at our co-op next semester.
I Am Reading:
Physik (The 3rd Septimus Heap book). I'm pre-reading it for the kids, but so far they have been fun little books full of adventure and humor.
Artemis Fowl. My current read-aloud to the kids.
Far From the Madding Crowd. A classic that I am a little surprised I never read as a child when I devoured classics at an amazing rate.
I Am Praying For:
Physical health for several chronically ill friends. And the future spouses of my kids.
Around The House:
I don't really do house projects, but I hope we will get the fall decorations out soon! And my husband needs to fix the leaky kitchen sink. ;) And the schoolroom already needs a serious cleaning.
One Of My Favorite Things:
Fall. I absolutely LOVE this time of year. I love everything about it: the changing leaves, the crisp air, the picked-up pace, the anticipation of the holidays, the fun of prepping for those holidays and the yummy fall foods we get to enjoy (like taco soup!)
A Few Plans For The Rest Of The Week:
This is a busy week. Today we have piano lessons and Scouts. Tomorrow, we have Poetry and Tea and a birthday party and soccer practice. Wednesday, three kids have Art Class. Thursday we have science experiments with a friend and soccer practice. Friday we have co-op. And Saturday we have soccer games. And somewhere in there we will squeeze school, naptimes for the baby, and shopping for that Art Class.
From The Schoolroom:
We have been busy and have accomplished a lot in the first seven weeks of the year! Kaytie and Nate are wrapping up the first module of their science book. We are winding down the Egyptians. Finally! And Daniel and Abbie and I have been having a great time learning to draw fun stick figures!
A Picture To Share:
photo credit: Nate Hoggard