We recently adopted two new family members. We were wanting a puppy for various reasons, so we picked out this little mutt... Scout.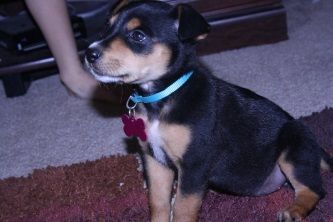 She is a Shepherd/Heeler/Boxer mix. She was seven weeks old when we got her and she is a fun, feisty little girl. She was the runt, so she has a lot to prove and boy does she ever prove it! She loves to cuddle. She loves to play. She loves to eat. And she especially loves to sleep. When she sleeps, she just goes limp and doesn't move or wake up until she is good and ready.
Then, later that same day, we saw this little baby.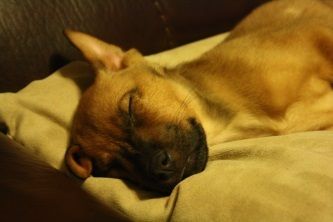 She is a Lab/Shepherd mix. Even though it meant having three dogs, we just could not say "No" to her. Seriously, could you look at that face and resist taking it home?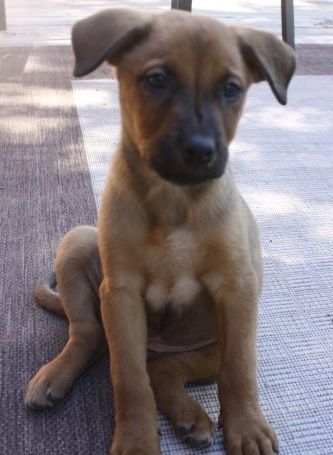 She is a darling little girl, one week older than Scout. We named her Shiloh. She is calm (for a puppy), smart, and very graceful in her movements. The way she walks and holds herself reminds me strongly of a lion cub.
The kids, of course, are thrilled with their new family members.
All the girls.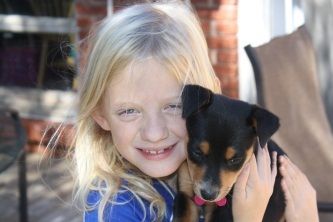 Scout is Abbie's favorite because, "She is little, like me."
Sofie, however, is not as happy about being a big sister. Here, she is annoyed because the puppy laid down on her tail. She will not have anything to do with the puppies except for barking at them a lot.
In addition to having two puppies of our own, Scout gets to have playdates with her biological sister because my nephew and niece-in-law adopted a puppy from the same litter. Maggie is the one on the far right.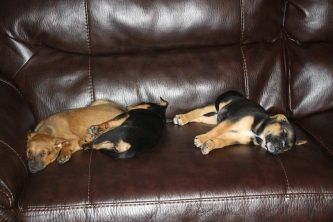 It seems a little crazy to adopt two puppies, but it sure had been fun!