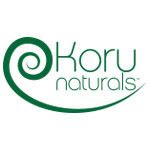 We have skin issues in our house. My husband is allergic to many soaps and fragrances. I have rosacea. I have more than one kid with sensitive skin. And I have two kids that are approaching that "difficult skin era of life" known as "adolescence". Koru Naturals offers products for people like us: shampoo; lip balm; soap; candles and creams with natural substances instead of harsh chemicals. They are also very generous and sent us four different products for us to try: Skin Clear Cream, Manuka Honey Propolis Soap, Manuka Honey and Manuka Oil Facial Cleanser, and Manuka Honey, Tamarind and Manuka Oil Facial Toner.
The Skin Clear Cream is for skin that has acne problems. It's meant to improve the appearance of acne-damaged skin, to restore your moisture barrier, and to protect from further damage.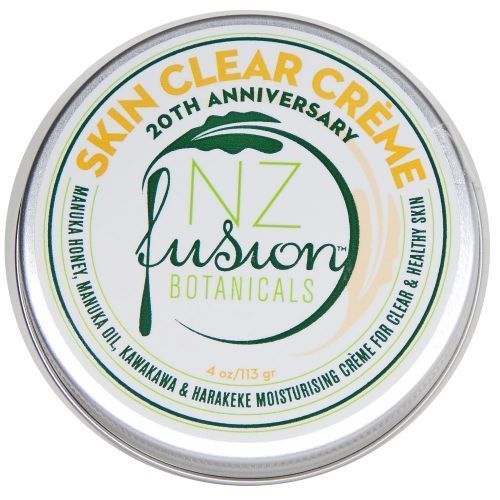 The Honey and Propolis Soap is a gentle soap that moisturizes and protects your skin. Use it to wash your hands, your pets, or as a body wash in the shower.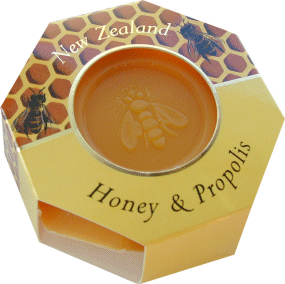 The Facial Cleanser is just that, a natural, gentle product you don't have to be afraid to put on your skin, no matter how sensitive.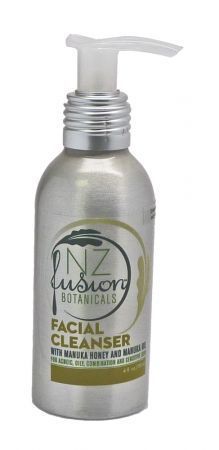 The Facial Toner is designed for oily, sensitive or combination skin, as well as skin prone to acne. You are supposed to use it before you use a moisturizer.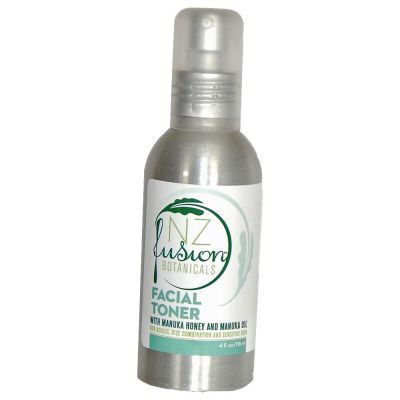 First, I love that Koru Naturals uses gentle, natural products that don't irritate my skin. Since I have rosacea, and most soaps and chemicals are "triggers" for me, I have to be very careful what I can use on my face. Basically, I have found two things that are ok for me to use: an expensive product that I have to use daily and Koru Naturals products. Koru fits into my budget and doesn't traumatize my skin at all.
The natural ingredients also make it easy for me to hand these products to my daughter and feel comfortable that she isn't damaging her young skin. She was, in fact, my primary user of the Cleanser and the Toner and the Cream. She has only recently reached the age where she needs to wash her face every day, but already, even with regular washing, she has acne problems. She is almost a teenager, after all. Up to now, she had only used regular soap and water with washing. She was eager to try out the Cleanser and Toner and started using it daily.
After using it for roughly a month, I can safely say that it works well on her face. Her break-outs have become less frequent as well as less severe. She reports that she likes using it. She says her face feels cleaner. She likes the way it makes her skin feel. She likes how quickly it cleared up her acne.
I used the Honey and Propolis Soap in the shower. I wasn't about to waste it on the dogs or the children! Hahaha! Honestly, it had a pleasant smell and it worked well as a soap, but I didn't feel as though it made me any more or less clean or healthy or glowing than my regular soap. It did lather up nicely, which is something that most "natural" products don't do.
Kaytie wound up not using the Clear Cream very much, but that was ok with me! For her, it seemed like an extra step that she didn't really need since she has plenty of moisture in her skin and no damage from acne. She hasn't used any acne products, so no damage there, either! So she didn't use it, but I did. I loved the lemony smell! I mostly used it as a barrier for my occasional make-up use. I don't wear make-up often because it triggers my rosacea and when I do wear it, I have found that it helps a lot if I have something in between my skin and the make-up. It's even better if the "something" is a product that doesn't irritate my skin and Clear Cream was perfect for that. Also, my face tends to be very dry, so the moisture from the Clear Cream helped me apply the make-up easier and better.
Finally, I used the Cleanser a little bit. I had a time wresting it away from Kaytie, but my main reason for requesting it was because it has lavender as one of the ingredients. I have been told that lavender is helpful in reducing the redness from rosacea, so I was eager to try it. So far, it seems to have helped only a little, but I know that most of the time real results can take awhile. So I am still using it and being patient.
I really enjoy Koru Naturals products (we have reviewed for them before) and could spend a long time singing the praises of their emu oil. I've only been using it less than a year, but I absolutely love what it has done for me. I really need to write an update post on it! Meanwhile, you can click below to find out what other Crew members think about the Koru Natural products that they received!