I have been searching for quite awhile for a "voice" and a purpose for this blog. I know I want to write about homeschooling, yes, but that is a pretty broad topic. I wanted to narrow it down, but we don't really fit into a niche. We are mostly Charlotte Masonites, but not purists by any means and there are several blogs that can tell you all you need to know about the nuts and bolts and daily grind of how to be a CMer much,
much
better than I ever could! I don't have Totschool kids anymore. We don't do field trips or original crafting. I don't make printables. So what does that leave us? What do we do that I can talk about?
Curriculum.
Not only do we review for The Old Schoolhouse, but we have some curriculum that we passionately love that I never talk about. I know there is no such thing as a perfect curriculum, but I am a firm believer in finding a really great one that works for your family! To me, the perfect curriculum is the one that:
we will use
achieves our purpose
doesn't make my kids cry every day
I don't have to completely rework in order to meet the first three criteria!
I have noticed that when homeschool moms get together they always ask each other, "What do you use?" and "Do you like it?" and "How does that work for you?"
I have several different products that we absolutely love and I enjoy sharing about them. But I also love talking about the ones that we feel "ho hum" about and helping other moms find the perfect curriculum for their needs.
Now, our math curriculum is Math U See. I am in a Facebook group for MUS and the one question it seems that everyone has is:
how
do we use it?!?! So I thought, I will go through our day and our favorite products and tell you, not why we love it, not why we use it, but how we use it. And while I'm at it, I'll just tell you about all the good stuff that we use every day. What works, What doesn't. How we tweak it. How it works for us. How it serves us well.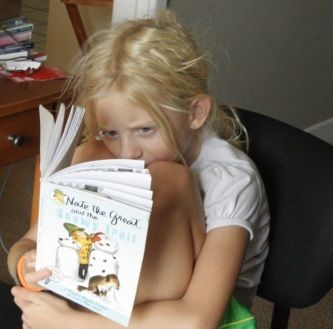 So next week, I'll have a post for you about how we use Math U See.
I'm going to use this as an anchor post for all my How It Works posts so if there is something you are looking for, and I've written about it, it will be linked below.
Math:
MathUSee