Last week, Daniel crossed over from Cub Scout to Boy Scout. This is a pretty special ceremony for a boy. They are all different and unique, but symbolize a growth in the boy, a moment to reward him for achievement and encourage him to tackle the next challenge.
There are twelve parts of the Scout Law. Each boy read the definition of one and then...
helped build the bridge they would walk across.
one by one to join their new troops.
The only award a Cub Scout takes with him is the Arrow of Light. Not every Cub earns this award, so it is special. Every boy in Daniel's Den earned it, and his Den Leaders made these awesome arrows for the boys to hang on their walls at home.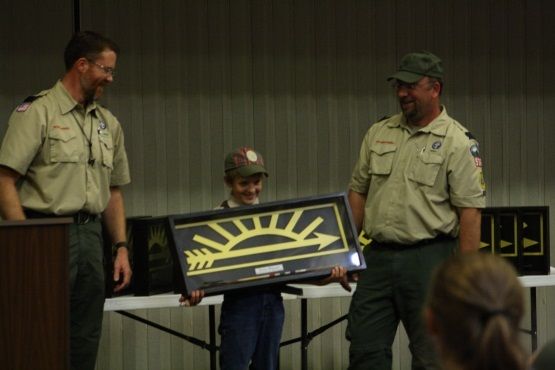 Daniel was welcomed to his troop by his Daddy and his big brother.
Now we have two Boy Scouts in our family!!!