I'm excited to share with you a great new product from
Devonian
. It's called
GREEMU
, "The Green alternative to Emu Oil".
Awhile back, I was given the wonderful opportunity to try out
Emu Oil
. I loved it and it did wonderful things for my skin. It made quite a difference in my rosacea symptoms. Even to the point where some of my triggers were no longer triggers as long as I used the oil regularly.
I'm not really into oils as a full time thing, but emu oil made such a difference for me that I like to tell people about it. Only thing is, the response I usually get is, "What about the emus? How do they feel about you using their oil?"
Or something similar. I feel so much better when I use it that I tend to think that the emus should be happy to donate to the cause, but apparently there are others who love emus and my face equally well.
These people are scientists who work for Devonian and who have researched and worked and researched and worked some more until they found a suitable compromise: GREEMU.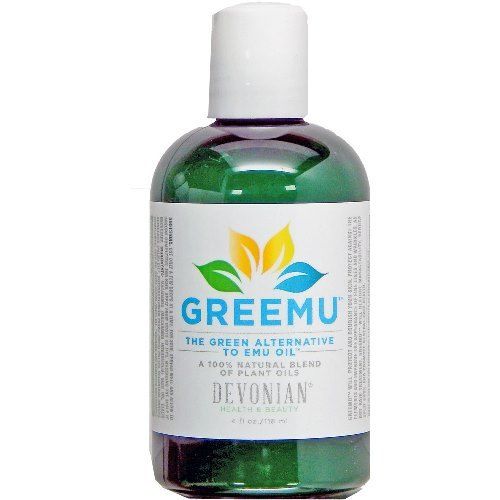 This is a plant based oil with the same properties as Emu Oil. Basically, the scientists just kept mixing different plant oils together until they found a blend that replicated Emu Oil. You can read about the ingredients, certificate of analysis and directions on their website.
I used GREEMU mostly on my face. It was similar too, but slightly different from the Emu Oil. When I first apply it, it feels oilier and even a little sticker than Emu Oil. But I need less of it and it absorbs into my skin in about half the time. It isn't quite as effective as Emu Oil, but it does certainly get the job done well enough. I feel as though it would be a viable alternative for those who are concerned about animal products.
GREEMU is not just good for rosacea, though. It hydrates skin, reduces wrinkles, promotes healing of damaged skin, conditions hair, and won't clog your pores! Be aware, though, that you can only take it externally and it is not for people who are allergic to plant oils!
I have enjoyed using GREEMU and feel that it does what it claims. Click on the banner below to see what other Crew members have to say about their experience.