I usually start thinking about the next school year in January. But this year, here it is nearly May, and I am only just starting to jot down plans. Mostly, this is because this year, everything worked so well that we will pretty much be just continuing to use what we are already using. There are a few new things and a few things I need to figure out, but mostly it will just be keeping on keeping on. Here is what I am thinking so far: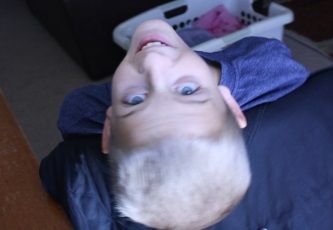 Daniel, 5th Grade:
Math:
Math U See Epsilon
We split up our Language Arts into many different parts, using products that best fit our needs in each area:
Grammar:
Fix It! Level 2, Robin Hood
. Even my most-decidedly-non-words-oriented son loves this program! He reminds me to do it every day. And he is retaining the information! I love Fix It! so very much!
Writing:
IEW's
SWI Level A
. It didn't work well with Kaytie and Nate, but since they are so different from the younger two, I am willing to give it a try with them. I also talked briefly with a friend and she gave me an idea to try on how to make it more engaging and palatable to my kids. We'll see.
Spelling:
All About Spelling
We are only halfway done with
Level 2
, so we will finish that and maybe start
Level 3
. Maybe not. No pressure, no hurry. I'm going at their pace.
Handwriting:
He will continue with daily copywork, working on perfecting his cursive. He will also be required to use cursive in all school related writing starting this year. (Can you hear his deep sigh of despair?)
Phonics/ Reading/ Literature:
We will continue to work on phonics, using the phonics portion of
Logic of English
. He will read to himself daily for 30 minutes. He has a booklist to work from, but he chooses his own books off that list and it is ok for him to add to it with books he finds at the library and around the house.
Science:
He and Abbie will continue learning science informally. They have both expressed an interest in human anatomy, so we will start there. I have tons of resources. If we still have school year left after that, we will plunge into chemistry, zoology, and geology.
Bible:
Still working our way through
Bible Study Guide for All Ages
. I'm pretty happy that he and Abbie have become 85% independent in this subject. I only help with horribly hard words, random concepts, and spelling.
Technology:
He will start computer programming this year with
Scratch
. He has been anxiously awaiting this day for a long time! It's a fifth grade perk to kind of offset the trauma of having to write completely in cursive. :)
Spanish:
He will start
Duolingo
. He is finally a strong enough reader that I think he can handle doing this. It might well be a colossal flop, but it's worth trying. We'll see how it goes.
Piano:
Hopefully, he will continue with lessons. If not, I'm sure Kaytie will oversee some slow but steady progress.
Logic:
He and Abbie will be joining me for a read aloud through
Logic to the Rescue
.
Typing:
He will learn some great typing skills at
Typing.com
Geography:
We had fun and learned a lot about Europe this year doing our own
Hoggard Geography
. So we will tackle another continent this year using the same method.
History:
First, we will be reading and working our way through the
Middle Ages
in our own carefully crafted
Hoggard History
.
Also, we will be experiencing the Epic Glory of T
exas History
using
The Story of Texas
as a spine. I am really hoping to post our plans here because there is such a dearth of really good curriculum for Texas History. We are only going to do it once, all together, because I am expecting it to be a lot of work!
Kaytie (8th grade)
Nate (7th grade)
Daniel (5th grade): you are here!
Abbie (4th grade): coming soon!