Around here, we love to read, and for some of us, fantasy is what we love to read the most. So we were thrilled to be asked to review
The Glass Castle by Trisha White Priebe and Jerry B. Jenkins
from
Shiloh Run Press
.
The Glass Castle is a mysterious story set in an unknown place and an unknown time. It has a medieval feel to it, with people walking or riding horses, no modern conveniences, and talk of kings and castles.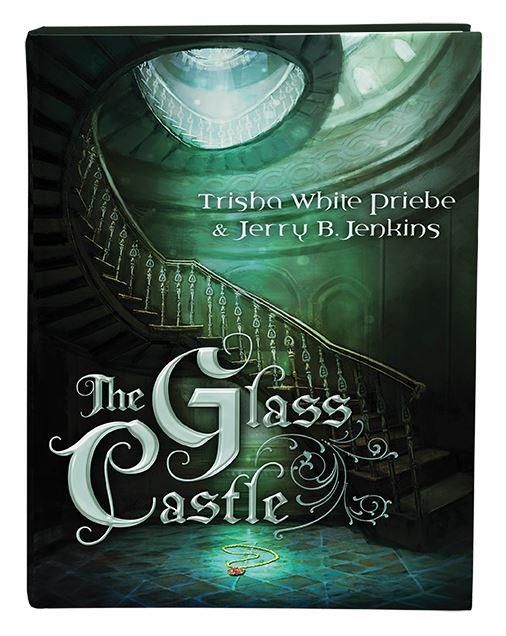 The struggle with a book review is in telling you about the story without giving anything away! So I will simply say this: Avery, the heroine of the tale, is kidnapped in the beginning of the story. But she doesn't know by whom nor for what reason. She is taken to a mysterious castle where she finds many more questions than answers!
She makes many friends there as well as a couple of enemies. She explores a castle, is crowned queen, discovers an eerily familiar portrait, and breaks a lot of rules. That last part really bothered me. She is confronted from the very beginning of her stay in the castle with a list of rules. She is told these rules were necessary for the survival of her and the other inhabitants of the castle. Then she spends the rest of the book willfully breaking those rules and yet... no one dies because of it. She even breaks the most strict, most vital rule of them all and... no one really seems to upset about it.
My other point of contention with the story is that an awful lot of questions are raised all throughout the book but none of them are ever answered. I get that there is a sequel but still, it would have been nice if the authors had thrown us a just a little bit of a bone.
Otherwise, this was a delightful little tale of an engaging heroine who doesn't wait to be rescued but takes responsibility for her own saving. She is generous and kind, brave and humble. She is easy to relate to and impossible not to root for. The end of the book made us want to go find the next one!
I read this book in about a day. I passed it on to my twelve and thirteen year olds and they also finished it off in a day or two. Once we picked it up, we couldn't put it down until we were done.
I feel this is a very family-friendly book. Despite the medieval setting, there was no magic, no witches or wizards. There are some unpleasant characters, but no violence or gore. I think this book would make a great read-aloud for younger children while your older kids would devour it alone. Even as an adult, I found it engaging. It is now on our list for a family read-aloud.
My kids say:
Kaytie:
I liked that it was kinda fast paced. I didn't want to put it down because it was exciting all the way through the book. I found it slightly annoying because the first book didn't answer any questions. There was a little inconsistency. Like they said something really bad would happen if they left the castle, but nothing happened when she ran away. Overall it a good book. I want to read the sequel so I know the answers to all the questions!
Nate:
I liked that the first book doesn't give you very many answers so that you need the second book for more information. I like that they give you a bunch of questions to begin with so you want to keep reading. It's a really easy to read book. It's not one of those long, boring books, but it does go in depth. It is a really good book. I would give it to people who like to read and can read well.