This review is brought to you by Carole P. Roman and
Awaywegomedia.com
. I have reviewed Carole's books before so I was delighted to be chosen for her new "If you were me..." series. Last time we reviewed geography books. This time, it's history!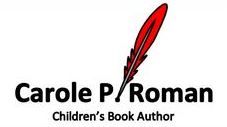 We were sent four books:
If You Were Me and Lived in... Ancient Greece (an Introduction to Civilizations Throughout Time) (Volume 1)
If You Were Me and Lived in... Renaissance Italy (an Introduction to Civilizations Throughout Time) (Volume 2)
If You Were Me and Lived in... the Middle Ages (an Introduction to Civilizations Throughout Time) (Volume 6)
If You Were Me and Lived in... The American West (Volume 7)
These are thick books, with 50+ pages. They are sturdy paperbacks with slick covers and an abundance of engaging illustrations. The illustrations are different in each book. The Middle Ages and Ancient Greece books have soft pictures that look like they were done in pastels. The Renaissance Italy book are more defined with lots of bold colors. And the pictures in The American West have more details and are at once bold and stark. We felt the differences helped set the tone for each era.
Each book starts by setting up the time frame and geographical location. Then, in an engaging, conversational tone, it tells what life was like in that time period from the perspective of a child. It covers topics such as education, food (both how it was prepared and how it was eaten), family life, religion, clothing, housing, money, class systems, and much, much more. Famous people and a glossary of terms are in the back of each book. The Renaissance book also has some famous artwork.
Since our history studies right now are focused on Ancient Greece we chose that book to be one of the main focuses of our review. Since we are also attempting Texas history this year, the other focus was The American West, but I'll start with Ancient Greece.
I found this to be a perfect supplement for what we already use. I stuck the book in my Morning Meeting basket and we read a little bit each day. After I read, we would chat a bit about what we learned. I found that the kids retained the information easily. They enjoyed such tidbits as the Greeks not drinking plain water for fear of germs, not calling themselves "Greeks" but by the name of the city in which they lived, and not having to use napkins! We also learned about Greek houses, gods, philosophers, clothing called "chitons" and "peplos", hairstyles, marketplaces, and the origin of the Olympics.
I included The American West in our Texas History time, and we used it pretty much the same way. Read and discuss in bite-sized pieces. The American West is a huge topic, but this book mostly sticks with describing life on the Oregon Trail. It tells what it was like to pack up a prairie schooner and leave everything you know behind. It talks about what you would have taken along, the clothing you would have worn, the chores you were expected to do, what you ate, and how you would have entertained yourself. It describes the dangers, the struggles, and the pleasures, too. The book tells how, once you arrived in Oregon, you would have build a cabin, how you grew food, received an education (such as it was), and what the town you lived in would have been like.
Personally, I love these books! We used them as a supplement, but if my children were still in early elementary, I would probably get the entire series and just use them as a spine for an overview of world history, working our way through them one at a time, adding in activities and fiction stories as I felt like it.
My kids said:
Kaytie:
I thought it was interesting to learn stuff about Greece and Italy and the Middle Ages. Some of it I didn't know before. I think it is very well written and explains things fluently. I would recommend it to anyone studying history.
Nate:
They are good for young kids if they want to learn about the basics of how they survived, what they ate and how they made clothes. I even learned stuff myself. I enjoyed reading them.
Daniel:
I liked the Greece one the best. I liked learning about their instruments and the gods and goddesses. I also liked learning about how they went to school and what they did at school.
Abbie:
It was very interesting. I didn't know that they wore hairnets in their hair. I also didn't know that Aphrodite's favorite birds were the dove and the swan. I learned lots of things! I like these books.
Here is a link to our review of the geography series:
If You Were Me and Lived In...
We highly recommend both sets of books!