I have had a lot of great ideas over the years that we never actually pulled off. The main reason for this is because I always want everything to be perfect before I start. I would get hung up on ironing out details, or making sure I covered tiny shred of information possible, or gathering all the necessary supplies. And we would never do the project because we never got started.

This year, my husband really showed me the silliness of that way of thinking. He wanted to do an Advent study with the kids. Generally I lead them but we have kind of outgrown the little studies I have always done, so we both felt it was time for him to step in and kick it up a notch.
He kicked around a few ideas, and then, the first Sunday of Advent, after church, he went and bought five candles and a wreath. You think that is cutting it close? He couldn't find the greenery he wanted, so he didn't get any.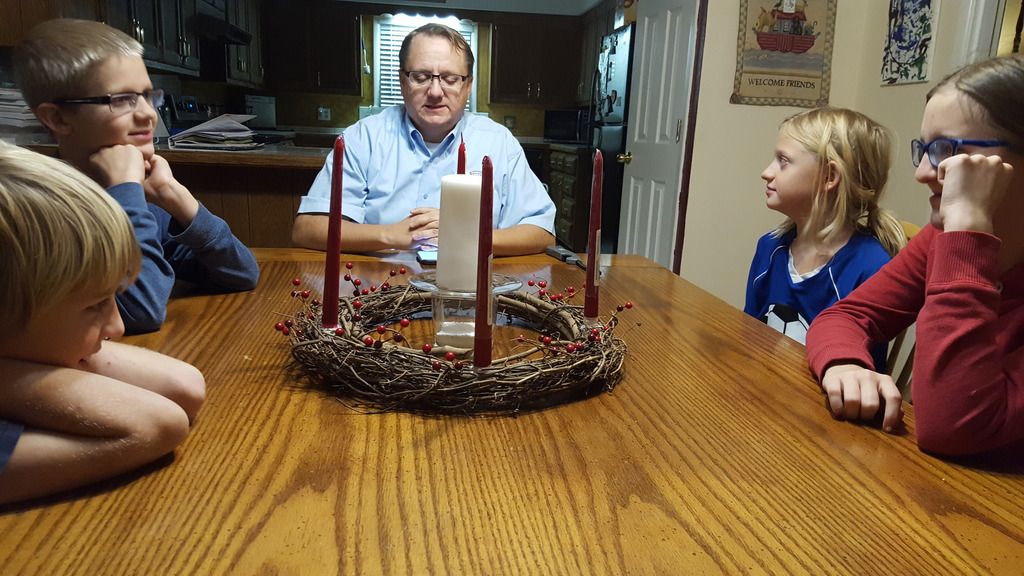 "I can find some later," he said.
But that's not all. Life got in the way of our Advent study that night. And the next night. And the next night. We didn't start until the Wednesday after the first Sunday of Advent. I would have already given up and decided we would do it next year. Because... "perfect or not at all", right?
Not according to my husband. We simply did two nights worth each night until we caught up.