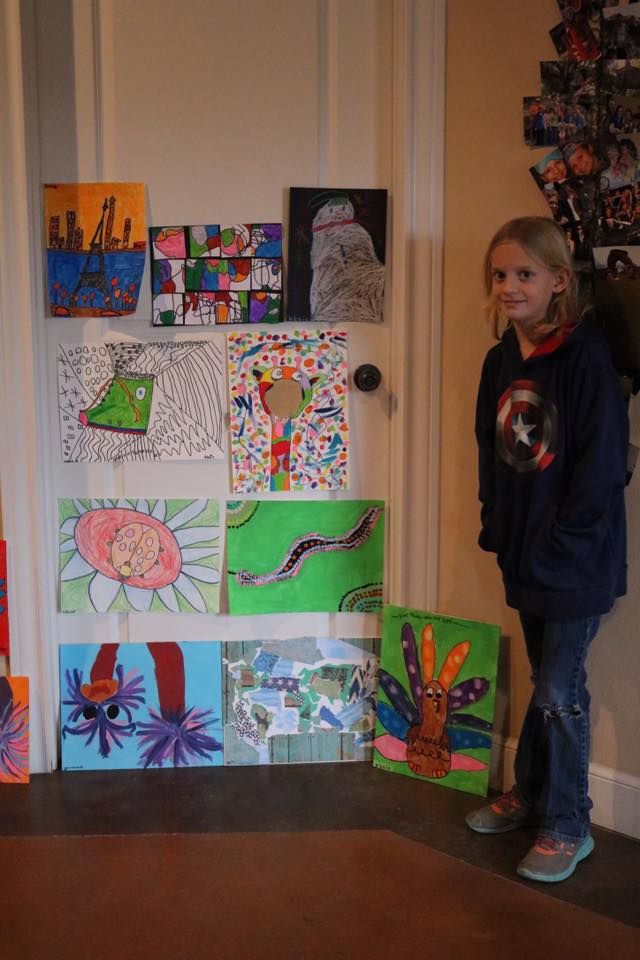 Welcome back to the Virtual Curriculum Fair, led by
Susan from Homeschooling Hearts and Minds
. Over the past few weeks we have talked about
How We Learn
Playing with Words
Discovering Patterns
Exploring Our World
and we are finishing up the Fair today with Seeking Beauty.
This week we are talking about Fine Arts and anything else that brings Beauty to our homeschool. I am not a creative, artistic person. I don't draw or paint or craft or sew. I create stuff. I don't know how to make music. The arts are not my strength. It's not that I don't enjoy beauty, it's just not something I am good at creating.
However... my kids, they can. They do art so well they don't even need me. They think it is the fun part, not only of school, but of life.
Kaytie is constantly creating. She spends her free time in some sort of artistic endeavor. She writes stories. She draws. She paints. She plays the piano. She choreographed a dance to dance for us for Christmas. She does not need my help. I try to keep her supplied with paper, canvas, pencils, paints and lots of good feedback. For her, fine arts is the very breath of life.
Daniel and Abbie both do art on their own as well. They don't do it as often as Kaytie, but they enjoy a good afternoon of drawing, painting, sculpting with clay or creating with playdough on a fairly regular basis. Again, I try to keep them in supplies and stay out of their way except for applauding their efforts.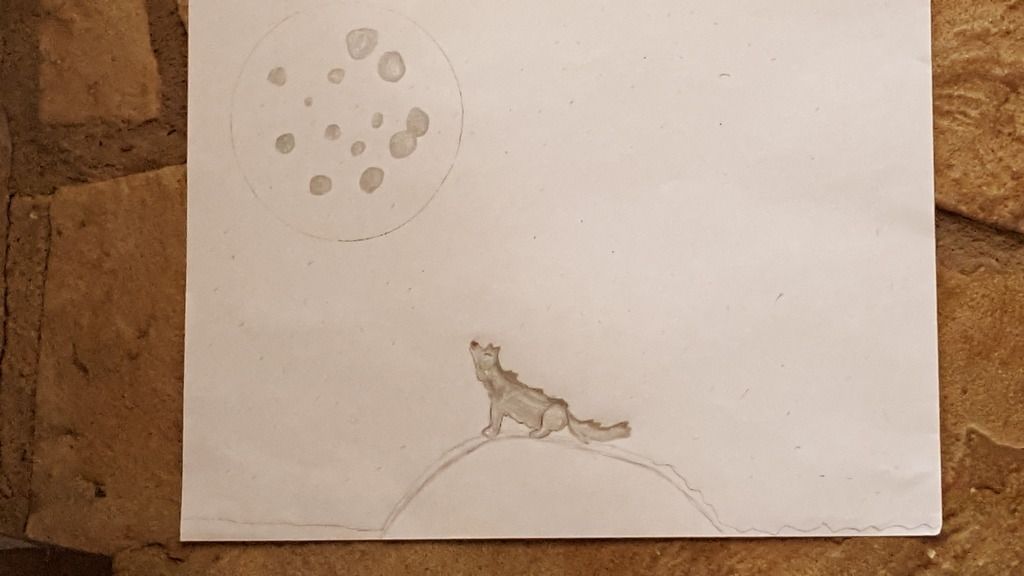 Nate is not as artsy. But he can play some piano and is attempting to learn the guitar. He is more into coding as his art form. He also enjoys photography.
For actual schoolwork, our Fine Arts lean more toward the Charlotte Mason method. We do "art study" with copies of pictures. Currently we are "studying" Monet although the Impressionists are not my favorite. We read and memorize poems because we enjoy it. We sing together to learn hymns. Occasionally, we even listen to classical music although none of my children really appreciate it. (I don't mind, I didn't either when I was their age. They'll grow into it I expect.) All of these activities take place in our Morning Meeting time.
All of my children have had piano lessons. We are currently without a teacher, but I make them practice daily anyway. They are expected to play through the songs they know.
They have also all taken art lessons offered by a graduate homeschooler. Because outsourcing your weaknesses can be truly awesome for everyone!
We aren't currently using a lot of products in our pursuit of Beauty, but some of our favorites from over the years include:
Art Achieve
our review is
here
Artistic Pursuits
(
our review
)
Kwik Stix
Maestro Classics
(
our review
)
Classics for Kids
Ambleside Online
Great Musicians Series
Spotify
and
Pandora
are great places to find classical music
my kids like to find tutorials on Youtube, but of course, you want to be supervise this
Now I invite you to visit my fellow homeschool bloggers who are talking about seeking beauty in their homeschools:
Links will all be live by Monday at 12 noon EST.
Living & Loving Art
by Susan @ Homeschooling Hearts & Minds
Putting the Fun in School
by Michele @ Family, Faith and Fridays
Art Fun In Our Homeschool
by Amanda @Hopkins Homeschool
Fine Arts Is The Fun Part
by Laura @ Four Little Penguins
Washing Dust Off Our Souls
by Lisa @ Golden Grasses
Bringing Beauty Into Your Homeschool Through Poetry
by Dana @ Roscommon Acres
Seeking out the beauty...
by Kim @ Good Sweet Love
Joy in Home Education
by Sarah @ Delivering Grace
Teaching Drawing (When You Can't Draw)
by Lizzy @ Peaches At Home
Homeschool Art for the Artistically Challenged
by Brittney @ Mom's Heart
Jesus, Peace, Freedom & Our Homeshool
by Meghan W @ Quiet In The Chaos
Fine Arts Options in High School
by Christy @ Unexpected Homeschool
Reluctant Artist? What do you do?
by Annette @ A Net in Time
Making Fine Arts a Priority
by Lisa @ McClanahan 7
Creative Pursuits
by Kym @ Homeschool Coffee Break
Arts and Crafts in Our Homeschool
by Shecki @ Greatly Blessed
Where Do You Find Beauty?
by Lori H @ At Home: where life happens
Looping our Beauty Topics Saved our Homeschool
by HillaryM @ Walking Fruitfully