We have used several of Home School in the Woods' projects before, so I am excited to tell you that Project Passport is rapidly expanding. They already have four ready to purchase: Renaissance and Reformation; Middle Ages; Ancient Egypt (
we reviewed this one
); and their latest,
Ancient Greece
. And Ancient Rome is in the works (due to come out in 2018)!
We received a computer download that contained an overwhelming lot of resources. You have everything you need right there on your computer for you to examine and to print. However, I find it easier to click on the Start button which takes me to the information on the Internet. The advantage here is that everything is laid out for me in sequential order.
Beginning with a "how to", some quick tips, an overview, some extra resources, and a bibliography, the site has everything you need linked up in the order you need it. I find it super easy to plan our way. I click links, print off what I want, make notes of what I need to return to as I teach, and simply click away from the bits that don't interest us.
And if there are things that don't interest you, it's ok, because there are plenty of other things to do! In fact, there is simply no way to do all the things you find in Project Passport.
Each lesson is called a "Stop" and there are 25 of them. For each Stop there is an Itinerary, which is your instructions for what to print, what to do, and all the information you need to know how to do it all. The instructions are divided by project, so you can easily tell what you need to do based on the projects you picked to do. This keeps you from any unnecessary work or confusion. The Itinerary is easily my favorite part of the program. I don't print these, because I plan way in advance and I don't need to, but you easily could if you need the reference away from your computer.
Each Stop also contains a Guide Book Text. This is a page or two of information tells you the actual history you are meant to learn. It is just a basic overview, so you can stop there, or you can use it as a jumping off place to delve deeper into any part that catches your child's attention. The student can read the Guide Book Text off the computer or you can print it off for them to put in their notebook and read. I read them aloud to all of my kids at once, which is not only a time saver, but also allows us to discuss as we read.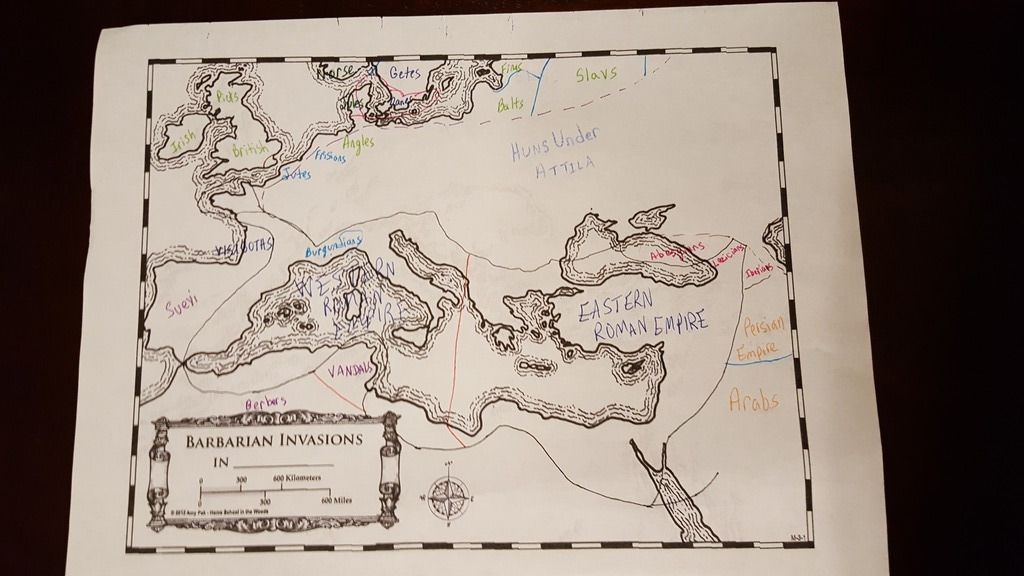 Next, are the links to the PDFs of the projects. Each project is clearly marked by type. There are projects for you to put into a scrapbook, projects for a lapbook, projects that are good for taking pictures of your student, edible projects (yummy!), games, 3-D projects, active projects, postcards, writing a newspaper, and some audio "tour guides" for you to listen to. Some of the projects fit more than one type, of course.
Now, although each Stop is a lesson, you do not have to do an entire Stop in one session, nor do you have to limit yourself to one Stop at a time. The best plan is to have several Stops ready to go and just keep working until your student is ready to stop. My kids tire of guided projects quickly, so we would just do a couple of things each day. This made our progress slow, but that's okay because it was also steady!
And that brings me to how we used Project Passport in our homeschool. As I mentioned before, I plan a few Stops in advance. This means I look over the material and print as needed. When we are ready to work, I start by reading the Guide Book aloud for everybody, leaving room for questions or comments. Then we work our way through the projects I have chosen to do. Our favorite projects are the timelines and the maps.
We are also writing a Medieval Times Newspaper, making stick puppets, and have plans for making Meat Pie, Herb Bread and Fyne Cakes. The kids have enjoyed reading postcards from Kubla Khan, King Theodoric and other famous people from the Middle Ages. The audio tours are another big hit.