I love to read. I will read almost anything, but my absolute favorite kind of book to read is Biblical fiction. I love how those stories, even though I know they are fictionalized, bring the Scriptures to life for me in an unique way. It helps me see the people in the Bible as real people; people with hopes and dreams and strengths and weaknesses and lots of failures; people just like me.
So getting to read
Shepherd, Potter, Spy -- and the Star Namer
by
Peggy Consolver - Author
was a great treat for me.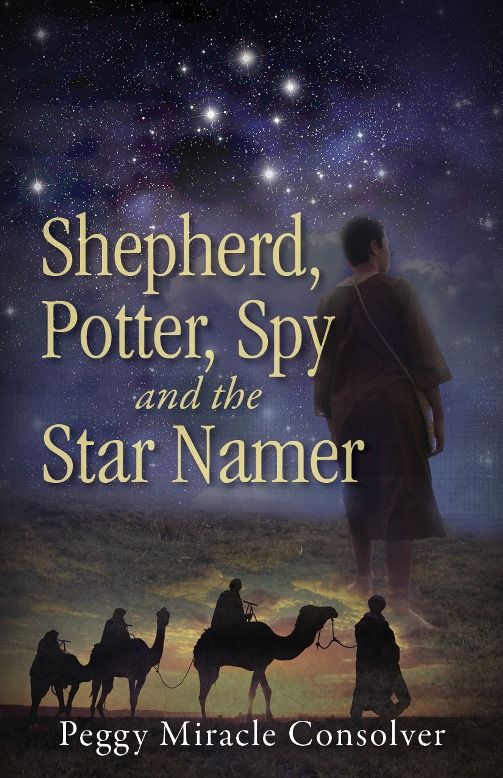 The story is told from the viewpoint of a young Gibeonite boy who lives in Canaan in the days of Joshua. Keshub is a shepherd and a part of a large family of potters. As the youngest of five sons, he has a lot to prove: to his father; to his brothers; and, especially to himself. But as we read, we learn his strength of character, his love of family and his hunger for knowledge of the Star Namer. And then the rumors start trickling in. Rumors of a band of people who are moving ever closer to their homeland. Rumors of their imminent invasion. Rumors of their God who led them, met all their needs, and defended them. Keshub does eventually meet the invading Hebrews, but you will have to read the book to find out those details!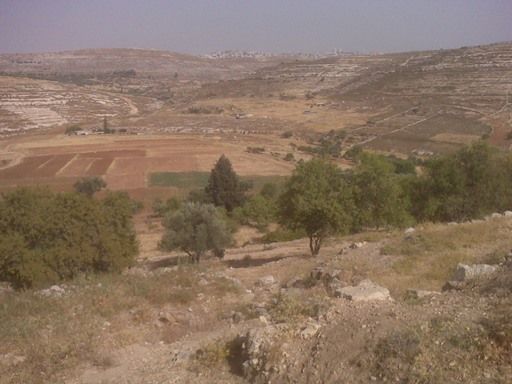 The story describes the daily life of Keshub and his family in rich detail. Peggy Consolver participated in an archaeological dig in the course of her research and it definitely shows in the fullness of the story! I loved getting a look at how the people lived, worked, celebrated and interacted.
In addition to the book, Peggy Consolver offers a 13 unit study guide. It is online and is full of links to articles, maps, videos and pictures that help bring the story alive even more than her words do. You can also buy a more in-depth study guide either in Kindle or physical format.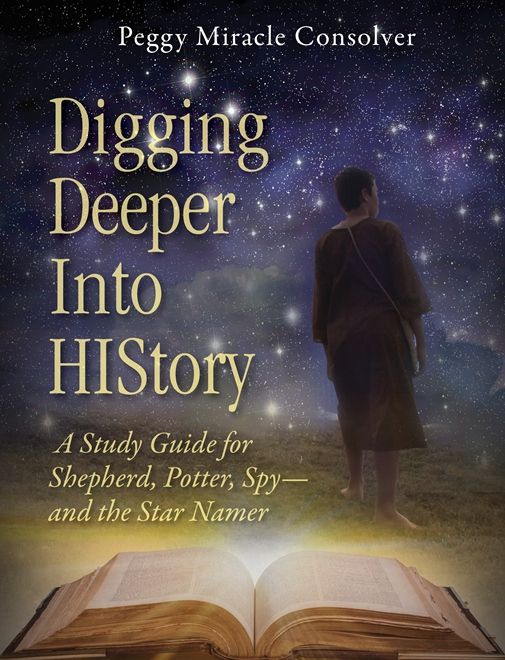 My intention for
Shepherd, Potter, Spy -- and the Star Namer
was to use it as a read-aloud for all my kids. We just recently finished Ancient History and I thought it would be great for them. Instead, I wound up just reading the book myself. There is nothing inappropriate in the book, but I found it difficult to read aloud. My fourteen year old started reading the book on her own, but she has not finished it. And the reading level is way too advanced for my younger children.
That said, I loved the book and devoured it. It is a great book for adults!
A quick warning, though, for those who are more hardy at reading aloud: child sacrifice to Molech is discussed. It is not graphic in any way, but it is mentioned and could be difficult for younger or more sensitive to children to hear about. If you plan on reading this book to the under 13 or sensitive children, I would pre-read it first just so you know how to handle it with your audience.
I highly recommend this book and strongly hope that there is a sequel coming! Or at the very least that she writes many more books!