Lamplighter Publishing publishes books that are wholesome and clean. Their stated goal is "building Christ-like character... one story at a time". I was given the opportunity to review one of their stories.
The Secret Bridge by Amy Le Feuvre is a reprint of an old book originally published in 1899. It is a beautiful book, hardcover, but the light blue cover is soft and smooth to the touch. The picture is etched into the cover and the title is highlighted in shiny gold. It looks just like a book made in 1899! The sort of book one would want to put on the shelf just for looks.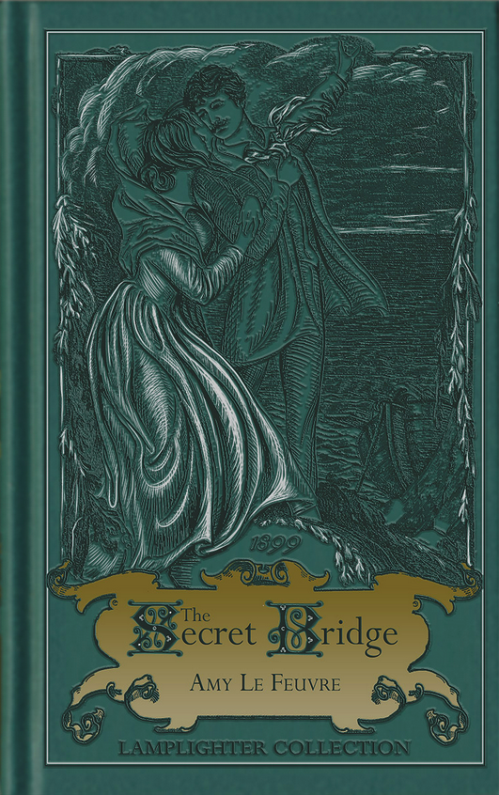 But we are not supposed to judge a book by its cover, so it is a good thing the inside is just as lovely! The Secret Bridge tells the story of an orphaned young lady (Bridget) who arrives in England expecting to find a welcoming home with her uncle.
When this hope is not realized, Bridget finds herself in a difficult situation, for in those days it was nearly impossible for a lady to support herself entirely. So she chooses marriage to a kind young gentleman (Godfrey) who also happens to be a sailor. Because of this profession, he sails away immediately after the wedding. He tucks her away in a comfortable situation on a farm near his home and asks her to keep their marriage a secret.
The rest of the story is the unfolding of her character and her gradual drawing close to God as she has been challenged to "Acquaint thyself with Him." There are parallels in the story of the young bride getting to know her absent new husband through his letters to her as we (the Bride of Christ) learn about the character of Him through His letters to us (the Bible).
There is also an element of restored relationships as Bridget meets not only Godfrey's family, but her own grandparents who had been estranged from Bridget's mother.
I'm not really much of a fan of love stories, but I have to admit that this one was a little different. Bridget was not a "perfect heroine" and no one fell into love at first sight. That alone was refreshing. The emphasis was on her relationship with God and not on "lovemaking". I enjoyed the snippets of Scripture sprinkled throughout the book and felt they added greatly to the purpose of the story.
I also enjoyed the old-fashioned setting and style. I love old books, and this one did not disappoint.
I was the only one of us to read The Secret Bridge. It was way over the reading level of my younger two (they are just now strongly into chapter books and this is very much an adult/young adult level with its old fashioned language) and my older two were busy with other things. I expect they will read it soon, though, the cover alone will draw them in!