Because of the fact that we get a voice in the reviews we do for the Schoolhouse Review Crew, we usually genuinely enjoy the products we receive. Even so, some of the products we love more than all the others. Let's Go Geography is definitely one of those products!
Several years ago, when my kids were little, I did a couple years of World Geography with them. It was a lot of fun, but it was so much work for me! I did a lot of research and pulled together a ton of different resources from various books and all over the Internet. The results were worth it, but still, so much work!
So when I first laid eyes on Let's Go Geography, I was thrilled to find the same sort of study that we had done, only all the work had been done for me!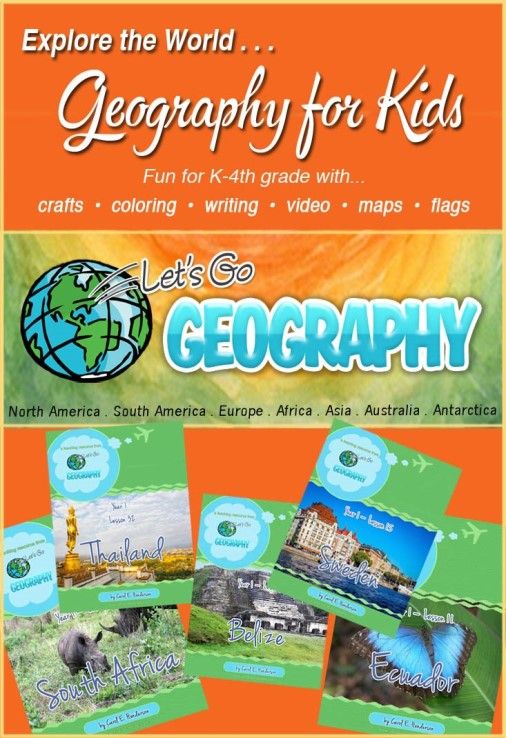 Let's Go Geography is intended for Kindergarten to 4th graders, but I did it with my 5th and 6th graders with success.
As you can see on the image below, not all 19-some countries of the World are covered, but a lot of them are. You work at the rate of one country per week with review weeks and break weeks thrown in at regular intervals. At this time, only the first year is ready for purchase, but she is working hard on the other two years.
Let's Go Geography is an online program and you definitely need consistent Internet access to be able to use it effectively. All of the lessons are online. It is easy to download them as a PDF, but you still need access to do many of the activities. I found it easiest to download the lesson, print what I needed to print and then refer back to the PDF to access all the links and information I needed as we did the work.
As a courtesy, just in case you need it, each week you are automatically emailed a reminder with a link to the site. Or you can stay logged in and go straight to that week's lesson.
The activities in each lesson follow a predictable pattern. For each country you will find:
a brief list of facts like the capitol, largest city, official languages, population and size
mapping work
flag work
informative videos
the national anthem and sometimes other music
coloring page
craft
notebooking page
other links to fun facts
the Dewey Decimal number for that country to help you find books at your library
photographs of the country and its famous landmarks
There are also some fun extras like the front page of the Travel Journal. There are four different options to choose from. This was Abbie's favorite.
There is also a PDF file for printing your child a Passport. My upper elementary/middle school kids were not impressed with this, so we didn't print them, but when they were younger they would have been all over them!
The lessons are designed to do in order although it is possible to skip around if you are so inclined. We knew from the beginning that this would be our geography program all year, so we just started at the beginning and went in order.
It was so easy to implement! I downloaded several weeks' worth of lessons at a time. At the beginning of the week, I would look at the file, print what needed to be printed, and pull out any books we have about that particular country. (I tell you we have a lot of geography resources!) Then each day when it was time for geography, I would open the file and we would work our way through it.
The kids had a blast. They were able to work 90% independently, which is a plus for them. They were also able to do the assignments in their own creative ways.
The notebooking pages were their one dislike, but I'm a meanie mom and made them do them anyway.
The mapping exercises were my favorite. They followed directions to mark their maps. Then I asked them questions that they used the information on the map to answer.
My one complaint was about the flags. I had to print three flags each time, even though I only needed two, which I felt was a little wasteful of ink. I wish the flags had been all on one sheet so I could just print several countries at a time and then cut them out as we needed them.
Abbie loved the coloring pages. She put her whole heart into coloring them so beautifully!
Daniel:
I think it was cool to have all the videos and to be able to see what life is like in the different countries. I also liked the coloring pages!
Abbie:
I got to figure out what it was like in other states and countries. My favorite part was the coloring pages, I liked those a LOT! I also liked the videos.
I highly recommend Let's Go Geography! I loved it. I really wish this had been around when my kids were younger so we could have thoroughly enjoyed all three years. It would have saved me so much work!
It is super easy to use. You can just open and go, or you could use this as a starting place and add in lots of books and games and puzzles. Or you can just pick a week or two to go more in depth. It is very versatile.